TOP 15 MUST READ INDIAN WRITERS!
'Vēlakama! Yaha sabasē acchā bhāratīya lēkhakō
ṁ
kī mērī sūcī mē
ṁ
hai. Vē śailiyō
ṁ
kī ēka vistr
̥
ta rēn
̄
ja kō kavara.'
'Welcome! This is my list of the best Indian writers. They cover a wide range of styles.'
India's first step into the literary world began with epics and their poetic form and heart carried with the many masters of the romantic yarn. Due to British rule, India has a large English influence which has affected the written works from India.
TOP 5 CLASSIC INDIAN NOVELS!
1.
MR Anand - Untouchable - 1935
A good-looking but unfortunate man struggles against the caste system
2.
Salman Rusdie – Grimus - 1975
This modern science fiction fairytale is about a man who drinks an immortality elixir.
3.
Vikram Seth - The Golden Gate - 1986
Written in complete verse by the bestselling author, this story is about SoCal yuppies.
4.
Aravind Adiga - The White Tiger - 2008
A murderer's first person confessional.
5.
Kiran Desai - Hullaballo in the Guava Orchard - 1998
A ban born after a great drought ended, and was said to be destined for great things, fails to live up to expectations before he unwittingly is thrust into the world of being viewed as holy.
TOP 5 BRITISH INDIAN NOVELS!
1.
Paul Scott - The Jewel in the Crown - 1966
This is a story about the last days of British rule in India.
2.
M.M. Kaye - Far Pavillions - 1978
An English boy cannot comprehend he isn't Indian after being raised by an Indian nurse after a deathly cholera outbreak.
3.
Amitav Ghosh - Shadow Lines - 1988
A tale about the lives of two post WW2 families, one English, the other Bengali.
4.
Arundhati Roy - The God of Small Things - 1997
A bildungsroman set in India following a typical until the uncle's English ex-wife and daughter turns up for Christmas.
5.
Neel Mukherjee - Past Continuous -
An orphan arrives in England with a chance to learn and make a life themselves.
TOP 5 INDIAN DRAMA NOVELS!
1.
Rabindranath Tagore - The Home and the World - 1916
A love story set on a noble Bengali's estate.
2.
R.K Narayan - Swami and Friends - 1935
This shows the difficult love life of a middle class Indian family.
3.
Rohinton Mistry - Such a Long Journey - 1991
A hardworking family man's life unravels during the India Bangladesh war.
4.
Thrifty Umrigar - Bombay Time - 2001
A tale of a middle class mans wedding and the stories surrounding it.
5.
Indu Sundaresan - The Twentieth Wife - 2002
This grand passionate historical romance has become a modern classic.
7SS STAR PICK - THE FAR PAVILIONS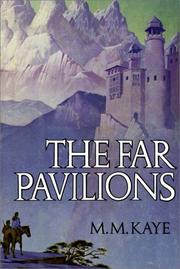 MORE TOP BOOK RECOMMENDATIONS